Jayden Jones focusing on three schools, announcing Saturday
Jayden Jones went into Thursday night still thinking about his future. The plan was to visit with family, then come to a decision by Friday evening.
Jones is still planning to announce his college destination on Saturday.
"Tonight, I will talk to my parents, see what the best move would be," Jones said Thursday evening. "And then I'll be rock solid tomorrow or tomorrow evening. Then I will let the coaches know if I'll be there or not and announce it Saturday."
Jones has narrowed his list and he wanted to talk with his family about each school.
"The things we're going to go over is what will be the best fit for me and what will better me in the future," he said. "We will talk about my end goal, what coaches I should be playing under, who to trust, and things like that. Those are probably the key topics."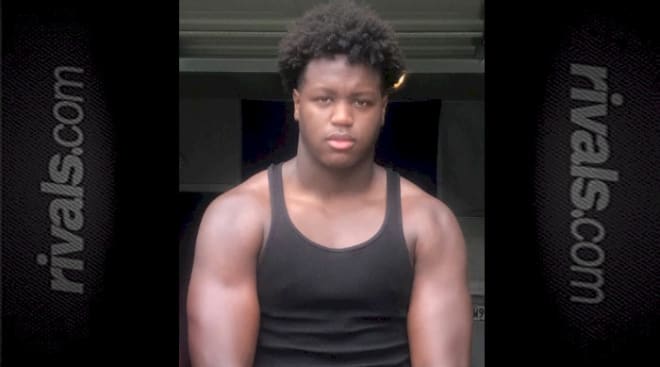 Colorado, Kansas, and SMU are three schools he said he is thinking about the most. Jones said he has been in communication for months with Chidera Uzo-Diribe and Les Miles from Kansas.
He wanted to take unofficial visits to Kansas and Colorado, but wasn't able to do that. With SMU being close to home he has seen what they have to offer.
"I visited SMU a while ago," he said. "I went to a practice and then a game."
Jones will announce his commitment sometime on Saturday. Football will play a big part in his decision, but he will be looking at other factors.
"Football doesn't last forever," he said. "Honestly, getting a degree is kind of easier now. A lot of people get them. I'm thinking about what people should I surround myself with. What place will be the place to go. Almost every college almost has the same things, so I'm looking for the things that'll better me as a husband and father."